Dear: Mum you are the one who loves me, feeds me, cares for me and who brought light into my day. I could not ( would not ) Be here if you were not real, or if you did not marry Daddy. I would not be me if you were some other Dudes Wife. I would be someone who Im not. So this is a thank you card for you and dad... One thing I do wish I could think over... Heidi. Well thank you for giving me a little (demon) Angel.
The day you die is the day where I die to. Mum you are my world. You know I was born your little girl I love you in every way possible.

Powered by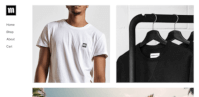 Create your own unique website with customizable templates.